SAY YE YE, IT'S FRENCH POP WEDNESDAY!
AUDREY ARNO - Un Collège Anglais 1963
A favourite feature of the
Telekino
blog has been absent the past few weeks - namely a regular Wednesday dose of charming French Euro Pop.
I for one have been missing the posts, so in tribute I'm sticking up a bit of 'Ye Ye' myself. This has nothing to do with the fact I've been gawping at
Scopitones
all week and the psychotronically salacious shorts have started to burn a hole in my tiny mind...



The video above features German-born Audrey Arno, who started her showbiz career as a circus horseback rider. Sort of a sexed-up Euro version of ex-Mouseketeer and Beach Party veteran
Annette Funicello
(with improved vocal cords), Arno played the 60s international club circuit to great success, appearing in a handful of European movies (such as 1963's Sing, But Don't Play With Me) with a string of hit singles to her name.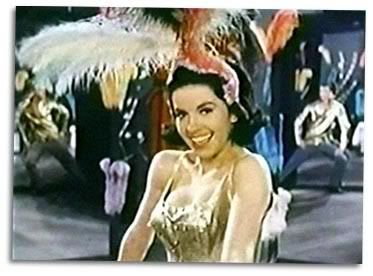 In the 1970s she landed in Las Vegas as part of the Moulin Rouge show and still resides in the US today. Perhaps a revival for the virtually forgotten Arno starts here - pity the poor girl, she doesn't even have a Wikipedia entry...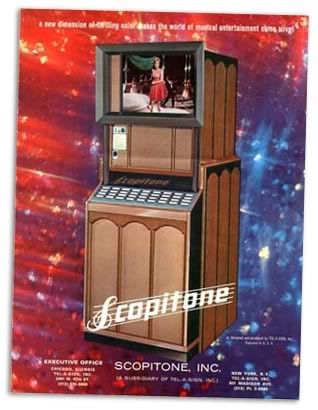 If you enjoyed that mini-masterpiece you may want to check out this page on Scopitones - the 60s video jukebox - run by the brains behind Bedazzled. They've got oodles of vids to download and stacks of DVDs for sale, although many are mastered from prints whose best days are far behind them.
These astoundingly entertaining time capsules all look like they've been cranked out over a damp afternoon - which is all part of the charm, along with the camp, saucy, oh-so-European tone that pervades virtually every one...